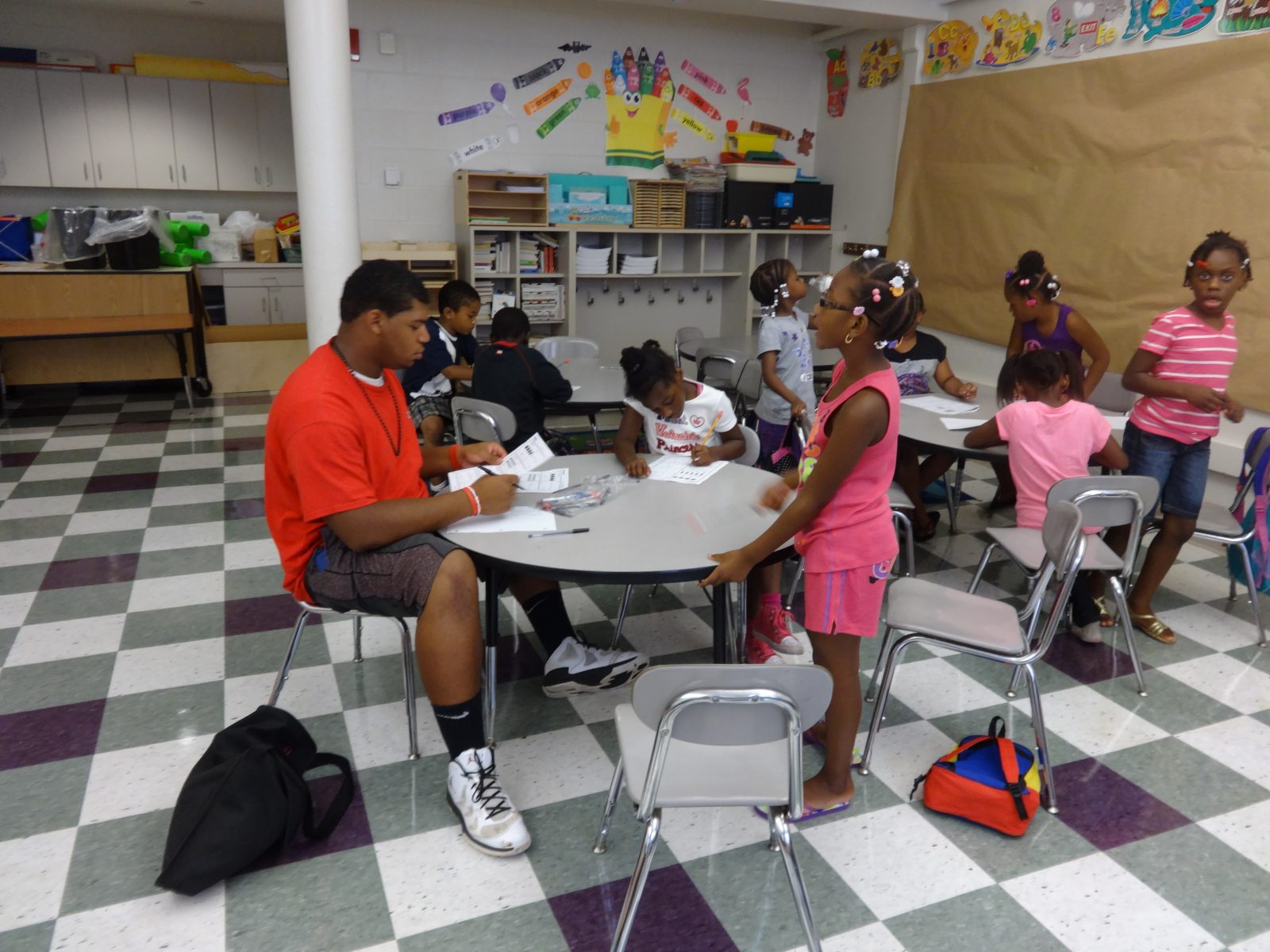 Testimonials And Parent Endorsements
"This camp was a new and different experience. More than what I expected."
Tyree Anderson
---
"I would like to say a special thank you to you both and also your camp staff. Thanks so much for teaching and taking such good care of our children. During the five weeks of camp, I have visited every day. I saw structure, coordination and love. A.J. looked forward to camp everyday. There was never a time that I felt concern or worry about him not being in the right camp this year.
Mr. and Mrs. Ruffin, you have made this camp experience ore than just fun, but also very educational. I am sure that the memories from this camp will always be a part of A.J. all into his adulthood. Drama was his favorite class. I think it was an awesome experience for him. Thanks again for your kind words and encouragement. I respect and appreciate you both for your hard work into making the Hartford Friendship Kids' Camp a great success.
A.J.'s Mom
---
Hi, this is B's mom. I appreciated the scholarship you gave us last year. It helped tremendously!! Our son loves the camp and we would love to send him again! Your program is great! I'm not sure if you could help again with a scholarship, which would be great but of course, never expected. As you know, I had a brain tumor. I did 6 weeks of radiation and so far, so good 🙂 I have an MRI in July and will continue to have them every six months. I'm still going through stuff but God is good and I have no doubt that He will help us through it all.
Name Withheld (used with permission)
---
"I hadn't heard about Hartford Friendship Camp until I saw a flyer. I was shocked with the price of the camp because all of the other camps were asking for almost triple that amount. I had just gone back to work from being laid off for a year and I couldn't afford to pa y that much for camp for my daughter, so this camp was a true blessing for me. I was very pleased with the variety of activities that were offered and the professionalism of the staff. They all made you feel comfortable with leaving your child with them; I didn't have to worry. I knew my daughter was safe. My daughter was very enthusiastic and happy with the activities and the field trips. I love how the camp incorporated character building in their activities. I am very grateful for my daughter to have been a part of this camp and I would recommend it to anyone."
Destiny's Mom
---
"The value of the Hartford Friendship Kids' camp cannot be measured nor easily quantified. Thank you for a summer full of growth and fun for my son. Thank you for the great opportunity, experience and environment for our children."
Nasere's Mom
---
"I want to say how appreciative and impressed we've been with the Hartford Friendship Kids Camp. My kids love the camp! They've had a great time meeting new people, making new friends, learning new things and enjoying the field trips. It all seems well organized and thoughtful.  I also have to commend the camp on finding a way to make such a great camp so affordable. It's refreshing to find something so wonderful for such a great price. Not only is it a full day camp with breakfast and lunch, but it's truly a fantastic experience for the kids. Nowadays parents are really challenged to find activities or camps for their children that they can afford. As parents, this camp has really been a great experience. The kids love it, it's affordable and I know my children are safe."
Dallas and Camryn's Parents
---
"I am a parent volunteer at the Hartford Friendship Kids' Camp and I must say I enjoy what I do. When I decided to volunteer at the camp, I didn't know what to expect but to my surprise, it was great and I'm so happy to be a part of the  camp. I enjoy coming to the camp everyday working with the children. I help them in math, literacy, character building, drama, music, art, dancing, karate, and good health (like reading labels on different food packages and learning how important it is for them to know how to make wise choices). I love being a part of making a difference in our children's lives. I have three children that go to this camp and they have told me they like it and want to come back next year. Thank you, HFKC, for an outstanding job with our children."
Angela, Matthew and Joshua's Mom
---
"I am a grandmother of 11 grandchildren, four of whom live with me.  Every year I looked for a summer camp to place my grandchildren. This year, I was fortunate to enroll them into HFKC. The people who run the camp are very friendly, responsible, professional,  caring, no nonsense, serious about our kids and their overall well-being. Thanks, Hartford Friendship Kids' Camp."
Zion, Zakariah and Sumaya's Grandmother
---
"The camp is excellent."
Jaiden's Grandmother
---
Thank you for all of the hard work both you and your staff have done! My daughter, Gabrielle, really enjoyed it. I was impressed of how much she had learned in a short amount of time. This year's Healthy Kids' Day was outstanding."  Thanks again.
Gabrielle's Mom
---
"Great camp experience and my girls were eager to go to camp everyday."
Sarah and Samantha's  Mom
---
In reference to Healthy Kids' Day:
"Activities that took place on a daily basis were enjoyed by all kids. Parents expressed to the school how this camp has helped their child improve with behavior, academics and social skills. They have also expressed how they would love to have this program take place every year and maybe have longer hours"
Rawson School Staff Member